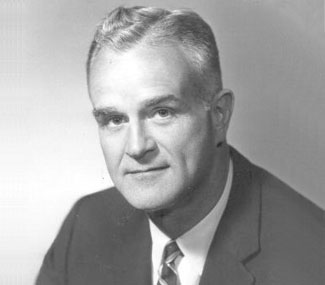 Victor F. Marshall, MD was born on September 1, 1913 in Culpeper, Virginia. He attended Washington and Lee University. After receiving his medical degree from the University of Virginia, he completed a surgery internship and subsequent surgery and urology residencies at the New York Hospital, Cornell Medical Center. From 1947 to 1976 Dr. Marshall was chief of the division of urology and was the first James J. Colt Professor of Urology.
In 1949, with A. A. Marchetti, a gynecologist, and K.E. Krantz, then a resident, Dr. Marshall developed a procedure to treat stress urinary incontinence. The procedure, still used to day, is known as the Marshall-Marchetti-Krantz bladder suspension.
As a clinician, a researcher and an educator, Dr. Marshall was a national leader. He made significant contributions in the treatment of stress urinary incontinence, bladder cancer and pediatric urology, trained many chairmen of urology around the country and won most of the highest awards in the field, including the AUA Ramon Guiteras Award in 1975.